Best Introduction to AWS Cloud Computing
What is AWS? Amazon Web Services (AWS) is a cloud service from Amazon that implements
What is AWS?
Amazon Web Services (AWS) is a cloud service from Amazon that implements its services as building blocks, these building blocks can be used to build and enhance any type of application in the cloud.
Therefore, these building blocks are generated to work with each other and eventually join that form and are highly scalable. AWS is an Amazon.com site that grows cloud computing services at very affordable prices, therefore strengthening its customer base from small-scale companies.

What is Cloud Computing?
Cloud computing is the on-demand delivery of IT resources over the Internet with pay-as-you-go pricing. Instead of purchasing, owning, and maintaining physical data centers and servers, you can use computing services such as computing power, storage, and databases based on a need from a cloud provider such as Amazon Web Services (AWS).
It is an extension of computing services including servers, storage, databases, networking, software, analytics and intelligence on the Internet to expand more electrical innovations, manageable resources and scale markets. It is the application of a remote server to store, maintain, and process data on the Internet, compared to a local server or personal computer.
There are 3 categories of cloud computing:
SaaS (Software as a Service)
This enables the company to use the software without purchasing them, which significantly reduces the company's expenses as they are already installed on cloud servers, which allows them to expand quickly and therefore this time Saves.
PaaS (Platform as a Service)
It introduces developers to buy a foundation or support, to produce applications without a base. It is easy for developers to quickly build web or mobile applications, without having to go to the expense of installing servers, storage, networks, and databases.
IaaS (Infrastructure as a Service)
Thus, cloud computing is the common basic type of services. With IaaS, it enables companies to rent servers, storage space, etc. from a cloud provider.
Provides AWS services in different domains
There are some services in various domains that provide AWS services:
Furthermore, it is concerned with preparing data on the cloud using robust processors that support multiple events at a time.
Storage and Content delivery
Expression storage is used to store data in the cloud, but the user needs content delivery to cache more expected data.
The database is used to implement reliable relational and non-relational database instances run by AWS.
This includes services that provide many networking features such as security, for example fast access.
These include services that can be used to obtain and monitor your AWS instances.
It provides services to limit user authentication or access to a certain group of viewers on your AWS resources.
This includes simple services like notifications, email and queuing.
Cloud Computing Applications
Build cloud-native applications – Instantly install, expand and climb applications, web, mobile and APIs.
Store, backup and recover data – thus, securing your data more efficiently and massively by transferring your data to the Internet.
Test and Build Applications – Reduce development costs and time using cloud infrastructure that can be easily scaled up and down.
Stream audio and video – thus, connect your audience anytime, anywhere, on any device with high definition audio and video with global distribution.
Deliver software on-demand – SaaS is also known as on-demand software, allowing you to offer customers the latest version and nearby updates – anytime, anywhere, anywhere they are needed.
Analyze data – Thus, integrate your data into teams, partitions, and cloud locations. Then manage machine services such as machine learning and artificial intelligence to reveal readings for more well-read decisions.
Embedded Intelligence – Use creative models to engage customers and contribute valuable penetrations from seized data.
How to use AWS services on SAP Cloud Platform?
In addition, the cloud factory environment of the SAP Cloud Platform represents the need and consumes the necessary hyper-scale services. Let's take a look at how it allows Amazon Web Services (AWS).
Therefore, with SAP's multi-cloud approach, we want to provide seamless integration and reuse experience to our customers. Use basic services to cover more use-cases and situations.
AWS Certification
Therefore, it helps streamline cloud skills and move towards AWS authentication along the route. Some of its functions are as follows:
Cloud Practitioner: – This path makes it for those who want to build and approve the overall concept of AWS Cloud.
Architect: – Also, this path resolution architect, solution design engineer and anyone who wants to learn to build applications and systems for AWS. As you progress towards AWS certification, it will help you develop technical skills.
Developer: – This makes it for software developers who want to learn how to extend cloud applications on AWS. Also, it helps in developing technical skills.
Operations: – In addition, this path develops for SysOps Administrators, System Administrators and those in a DevOps role. You can explore usability on the AWS platform to create automated and repeatable deployments of networks and systems.
AWS Pricing
However, I can imagine some intelligence, such as
Customer friendliness
Not too heavy on the pocket
How everything works without paying first.
Customer Friendliness
Amazon says it is the most customer-seized company in the world, and if you ever shop on Amazon, you know it too.

 
AWS pricing offers the most amazing options, you can rent a server for as cheap as $ 10 per month!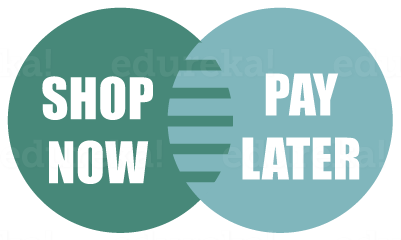 AWS is very reasonable in this, it offers this incredible free tier option, and to call it a demo would be a crime, why? Be patient, we have covered everything.
For more related information you can go and check-out https://vmayo.com.
What's Your Reaction?