Top 5 Fully Managed WordPress Hosting server
Top 5 Fully Managed WordPress Hosting server
When you decide to get a WordPress website, the first thing that comes to mind is the domain name and hosting service. Without it, you can't possibly get your site up and running. If you don't know what a hosting service is, here is a brief introduction.
Web hosting is a service usually provided by a server that allows you or your company to post a website online to the Internet. This is one of the most important elements when setting up a WordPress site, now you can easily find what you need! Companies have come forward with their own plans and pricing to provide these multiple hosting services!
Apart from this, there are also a variety of hosting services that you can choose from, these include shared hosting, dedicated hosting, cloud hosting, VPS hosting as well as managed WordPress hosting. If you don't have an idea of what each service specializes in and which one is a good fit for you, why not check out an earlier article on the topic.
What is Managed Hosting and What is it Suitable for?
Managed WordPress hosting is a specialized hosting service for WordPress where all the technical aspects of running WordPress are managed by the hosting providers. This is to free the website owners from the technicalities so that they can focus solely on building the website and creating the content.
Essentially important technical aspects, including WordPress security, speed, performance, backup, caching, WordPress software updates etc. are all handled by the host. The hosting back-end looks very simple and highly intuitive that anyone can easily understand and manage.
It is relatively new to the web hosting business, which actually evolved later with the increasing popularity of the WordPress platform.
With managed hosting, you get the benefits of high performance, security as well as email stability and control. Thus, because of this, most managed hosting services cost more than shared hosting.
Therefore, it is best suited for companies or websites that attract large traffic and daily users! Moreover, this is an incredible opportunity for non-tech-savvy people to start a WP website without any hassle. With guaranteed 24/7 dedicated specialist services offered, managed WordPress hosting is definitely a great development that you will not want to miss. Fully Managed WordPress Hosting Servers Fully Managed WordPress Hosting Servers
Here we have Top 5 Managed WordPress Hosting Service Providers:-
1. Nexahost
A prominent name among web hosting service providers, Nexahost is probably a name you have heard of before. The managed servers they provide are one of the best, thus making it the first place in our list of best managed WordPress hosting service providers. You can find the right hosting whether you want a managed, dedicated or cloud WordPress hosting services. Fully Managed WordPress Hosting Servers.
Whether you are setting up a simple personal blog with WPEngine or a complex site for your brand or company, your needs will be largely met by their in-house caching technology for scalability and speed!
2. SiteGround
SiteGround is a well-known name in the field of web hosting and this is probably not the first time you have heard of SiteGround! Offering users all kinds of hosting services including shared and cloud hosting services, the site also has an array of managed WordPress hosting services that you can choose from!
Service providers have created an exclusive selection of stable and high performance machines which they keep up-to-date on a regular basis. The plans they offer range from Starter to Super Power and you can choose the best one as per your requirement. Basically, you can find all the features you want in a managed WordPress hosting service here!
3. Kinsta
Another way to manage your site is WordPress hosting with Kinsta. The site offers users a fully managed service that includes free migrations as well as daily backups. The awesome hosting service is also optimized for speed and has super-fast loading times.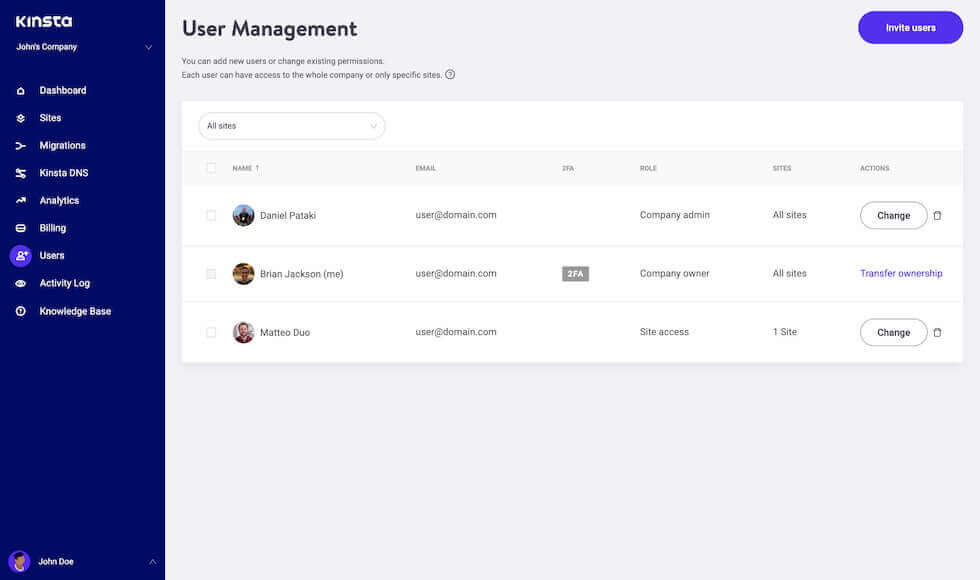 Built with next-gen infrastructure you will definitely be able to get the most out of your payout! The powerful tools available are user-friendly and the installation and use are simple and quick. Along with high security, the hosting service provider also guarantees an anti-hack system.
4. Hostinger
Another site we recommend for managing your site with WordPress hosting is Hostinger. Here you will find rock-solid hosting servers specially designed for WordPress. With their sophisticated platforms, you have exciting features like WP-CLI, GIT, and SSH integrated within your website. With pre-installed WordPress caching plugins, your website speed and performance will be great!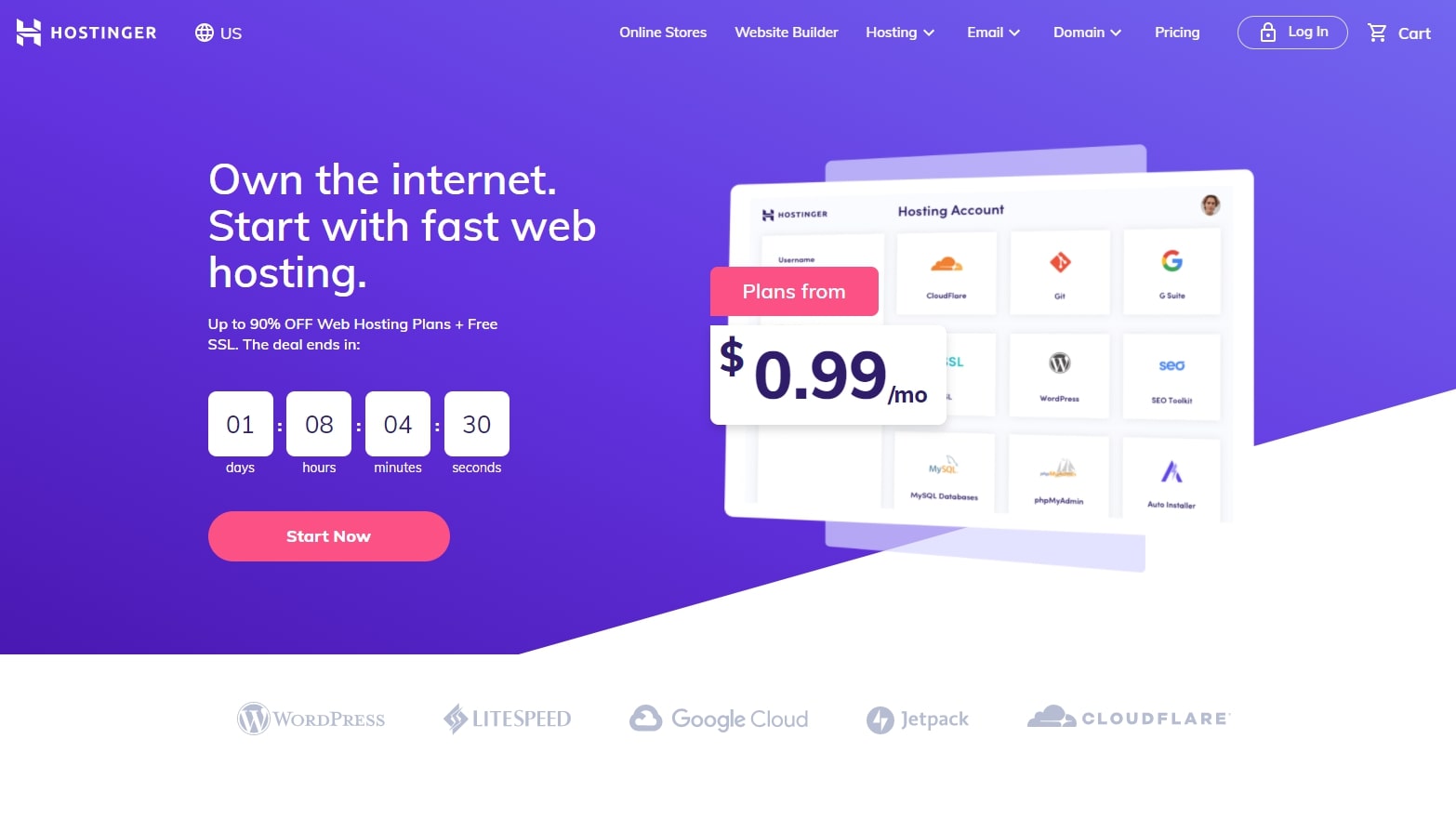 Another great thing about this site's plans is that Hostinger is much cheaper than any other hosting provider. Their plans range from a mere $1.45 per month, while most sites cost three times as much! In addition, the hosting plans also come with a free SSL certificate that keeps your sites secure.
5. DreamHost
If you are looking to get a hosting service for your WordPress website, DreamHost is a great site to start with. From dedicated and managed to cloud and shared hosting, this site offers it all. Managed WordPress provided by DreamHost is fully rooted and comes with SSH access. Not only this, it has the facility of unlimited bandwidth.
The only managed WordPress hosting plan is that they offer a range from Basic to Advanced. Choose the one that works best for you! Their system is supported by PHP/Perl/Python or Ruby support! And after selecting the plan for your site, the best part is the easy and quick installation process.
For more related information, you can check out this link vmayo.
What's Your Reaction?