What is VPS Hosting?
VPS (Virtual Private Server) Hosting VPS Hosting is a Virtual Private Server and a Virtualized
VPS (Virtual Private Server) Hosting
VPS Hosting is a Virtual Private Server and a Virtualized Server. A VPS hosting environment mimics a dedicated server within a shared hosting environment. It is technically both shared and dedicated hosting. VPS hosting is one of many types of web hosting accounts that we can choose to host our website online.
To create a website on the Internet, we need to keep the files of our website on a web server. Setting up and managing servers can not only be expensive, but also difficult. Buying web hosting allows one to rent space on a web server, making it easier for the average person to host the website online as we only need to upload our site files.
Why do You need a VPS?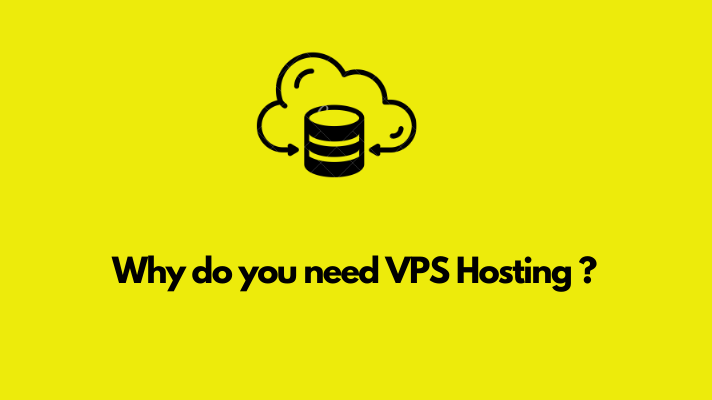 VPS is a separate environment with dedicated resources, meaning that you have more processing power and your site loader is faster. VPS is best suited for applications that have seasonal traffic spikes or RAM-heavy / CPU intensive applications. If you are developing a new application that has a complex database and you are not sure how many trips you will get. VPS hosting is an economical option to start before upgrading to a dedicated server.
Benefits of VPS Hosting
VPS hosting gives us the capability of shared hosting while at the same time giving us more power and control like a dedicated server. Some of the benefits of VPS Hosting are as follows: –
Privacy
Customization
Control
Dedicated Resources
Root Access
Server Monitoring
Multiple Domain Hosting
Cloud Data Backups
As we do not share our OS with anyone else, there are no other websites on the server that have potential access to our files.
With VPS server we can have our operating system. This means that we have our examples of all other applications such as Apache, PHP, and MySQL. If we need to customize such services, we can change the server to suit our needs.
If we are installing a server application that requires a client restart, we can do this anytime. Even when we technically share a server with other VPS servers, it can be restarted without affecting anyone else.
On this server, we can dedicate the available amount of RAM. There is no one else on our server who can use all the RAM when it is needed the most. The VPS hosting platform provides a choice between two different management styles. cPanel VPS hosting includes customized configurations for better performance. Cloud VPS hosting includes full root access, more control and a lower price for speed.
05# Root Access
By opting for VPS, you have access to your server and address. This gives users full access to your VPS account which gives more control over configuring your server and any application installation. These actions can be done through your control panel.
06# Server Monitoring
With the increasing need for protection from cyber attack, it is good to know that some VPS providers will actively monitor your server and related hardware for these threats. Server monitoring ensures that threats such as hacking, malware and DDoS attacks are dealt with quickly before any damage occurs.
07# Multiple Domain Hosting
Many companies run more than one website, and although this can be achieved on shared hosting accounts, this often means that already limited resources are carried forward. The more websites you run on a shared hosting account, the less reliable it will be.
08# Cloud Data Backups
Backups should be an essential part of your disaster recovery plan, so it is important that any VPS hosting provider provides a backup solution that lets you configure automatic, scheduled backups to meet your business needs.
For more related information, Go and check out https://telcob.com and  https://vmayo.com.
What's Your Reaction?